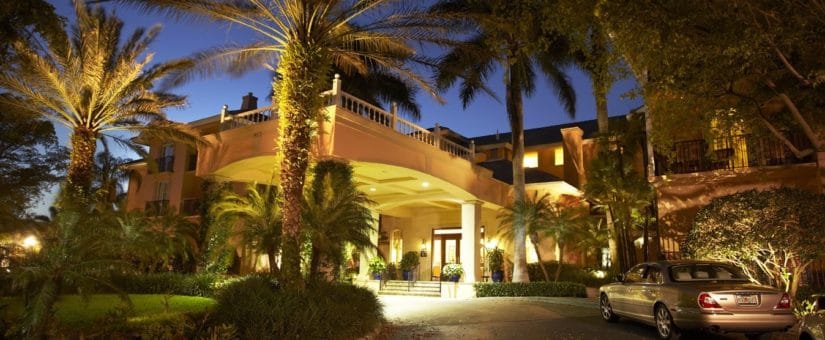 Why Hospitality Lighting Design Matters in South Florida 
Find out how to increase your customer's satisfaction through hospitably lighting design.  If you're in a business that services customers at your location. Then you are in the hospitality business. It is known as one of the world's most lucrative industry in the world. Facts indicate that the hospitality industry generates approximately $830 billion as revenue globally.
Hospitality lighting design and retail lighting have therefore increased in demand for hospitality projects. I know you could be wondering why hospitality lighting design is essential. Well, don't fret; relax and continue reading as this article will give you the insight.
Which Businesses Need Hospitality Lighting Design?
The hospitality industry includes more than just retail stores. Facilities include hotels, restaurants, bars, resorts, casinos, and theme parks. For these facilities to function effectively in this industry, particular factors like lighting design must be of top most quality and enticing.
As a customer of any establishment, you wouldn't love to go back to a space that felt cold, creepy, or looks just like what you are used to every day.   Something that triggers your interest and excitement, and sometimes makes you get lost consciously into space will no doubt make you revisit.
Challenges Faced in Hospitality Lighting Design
Sometimes, creating adequate lighting can be an uphill task especially because you also are expected to achieve the theme, style, and drama. Some tasks are demanding. For example, the casino's gaming tables require high illumination levels. For the players, video surveillance cameras, and dealers, the glare control is significant. For excellent results, it's crucial first to identify all the visual tasks. Then, design for them the illumination. At this point, you can now work out the lighting task as an overall program. The results will be a fantastic lighting design that includes all the requirements.
Traditional Styled Lights Critical in Interior Design  
The following lights contribute significantly in interior lighting design:
Floor lamps
Decorative chandeliers
Table lamps
Sconces
Pendants
Therefore, decorative lighting has also become part of the fixtures, furniture, and equipment budget which must get specified by an interior lighting designer. But architectural lighting also occupies the same space, and its budget gets determined by an architect, lighting designer, or engineer. It is a no-brainer; the coordination among all the professionals involved is a must! Without a combined effort, the result will not achieve its purpose.
Importance of Ceilings in Hospitality Lighting Designs  
Hospitality spaces use different ceilings types such as gypsum wallboard, ordinary acoustic tile, and ornamental and decorative ceilings. But when a club or loft character gets desired, space get left without any finished ceiling. The importance of checking the ceiling system and its compatibility before deciding on a hospitality lighting design should therefore not get ignored. The emphasis is more in large spaces like the hotels.
Different Options of Hospitality Lighting Designs  
A considerable variation in the lighting designs creates a room for choices. Depending on your preference or what suits best, you get to pick the model you want from the many available options. But for spaces like the office, you get to solve a specific problem by allowing the interior lighting design to flow with the interior architecture while setting the mood and style. The best is layered lighting as it enables the model to get built on various selected decorative lighting. The only challenge is when adding the task, ambient light, and focal in a way that illuminates the space as it presents the design as less busy.
To solve the problem, use the following approach:  
Let the architect or the interior lighting designer develop the entire concept. Allow him/her to include his/her impressions on the lighting
All the visual tasks should then get identified. Take the employees and guests into account. Each has different needs.
Then, determine whether the decorative lighting will provide task illumination or not. For focal lighting, you should repeat the process.
As illustrated above, the hospitality lighting design is significant as it affects everybody differently. Everyone's need should get considered when designing hospitality lighting. For satisfactory results that serve the purpose, all experts involved should cooperate and work as one. Certain factors like the ceiling, the use of the space, and the lighting types should also get considered when deciding on a hospitality lighting design.
Are you in this industry and felt stuck on what lighting design to use? Contact EOS Outdoor Lighting, for hospitality lighting design and installation. We also offer services with outdoor lighting or landscape lighting for both residential landscape lighting and commercial lighting design.
Give us a call for a No-Cost Design Consultation or request a call from our website.