Visually Stunning Outdoor Lighting for Hotels & Resorts in South Florida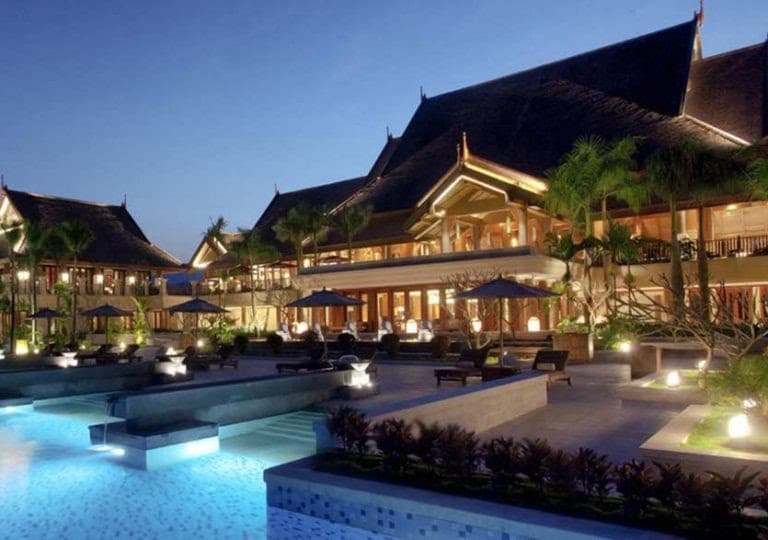 Located in South Florida, EOS Outdoor Lighting, design and installs hospitality lighting for hotels, resorts, bed and breakfast location and more. With over 25 years in lighting design we are expereicned and skilled in creating the perfect athmosphere for your guests. We are one of the few companies in South Florida that offers full service exterior lighting for the hospitality industry.
Our high efficent LED lighting systems can also reduce engergy consumption by up to 75%. No matter if you need a new system for new construction or retro-fit to an existing system we can help. We use the lastet technologies combined with tested and proven lighting techniques to create the visual effects and feelings your property needs for it clients.
Here are a few of the exterior lighting options we can help with:
Pathway Lighting For Saftey
Pathway lighting provides a clear sightline for team member and guest while navigating the outdoor areas after sundown. With the luminescent glows of landscape, pathway light fixtures are blended throughtout the landscape to create interest and dimension. Properly spaced to create interesting shadow patterns and at the same time illuminate the walkways.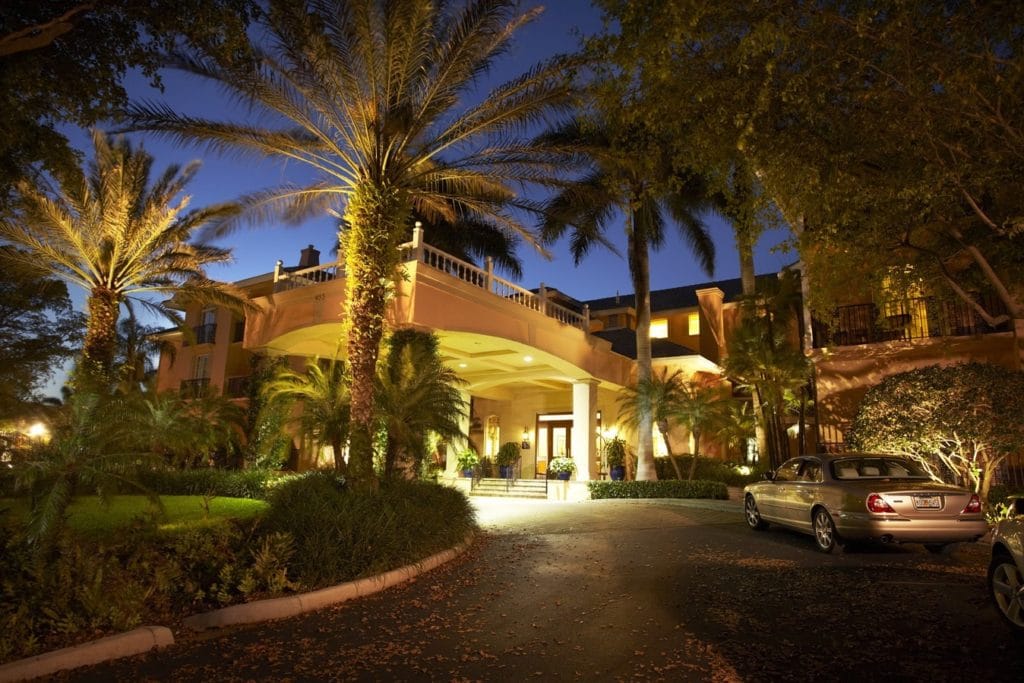 Architectural Up-Lighting
Our exterior illumination are thoughtfully targeted to highlight architectural features of your property. Bringing to light the best for your arriving guest with rich, warm glows of beautiful lighting.
Perimeter Pool Lighting
Add interest and drama to your pool, fountains, and hardscapes by adding exterior lighting. Our perimeter pool lighting can be accomplished using a variety of fixtures and techniques. The low voltage lighting also reduces heat while offering an extending life.
Garden & Tree Lighting
You may have beautiful landscapes and garden. However, without the proper lighting, they fade away in the dark. We will bring your garden and trees to life at night with landscape lighting. Specificly designed to highlight the best features and create the mood. Our luxurious lighting effects of shadowing, silhouetting, grazing, and wall washing, are all accomplished with various lighting fixtures.
Dock & Deck Lighting
Our small, elegant, and meticulously placed fixtures are positioned strategically on handrails, pillars, and post to provide safety and illuminate the watery surroundings. They also can compliment features like arbors, gazebos, and patios.
Get Exterior Lighting For Your Establishment Today
Contact EOS Outdoor Lighting today for a No Cost Consultation with an experienced exterior lighting design. Visit our contact page and fill out the form. Someone will contact you soon and walk you through our process.