Planning Your Outdoor Lighting System in Miami
Planning an outdoor lighting system requires a pragmatic a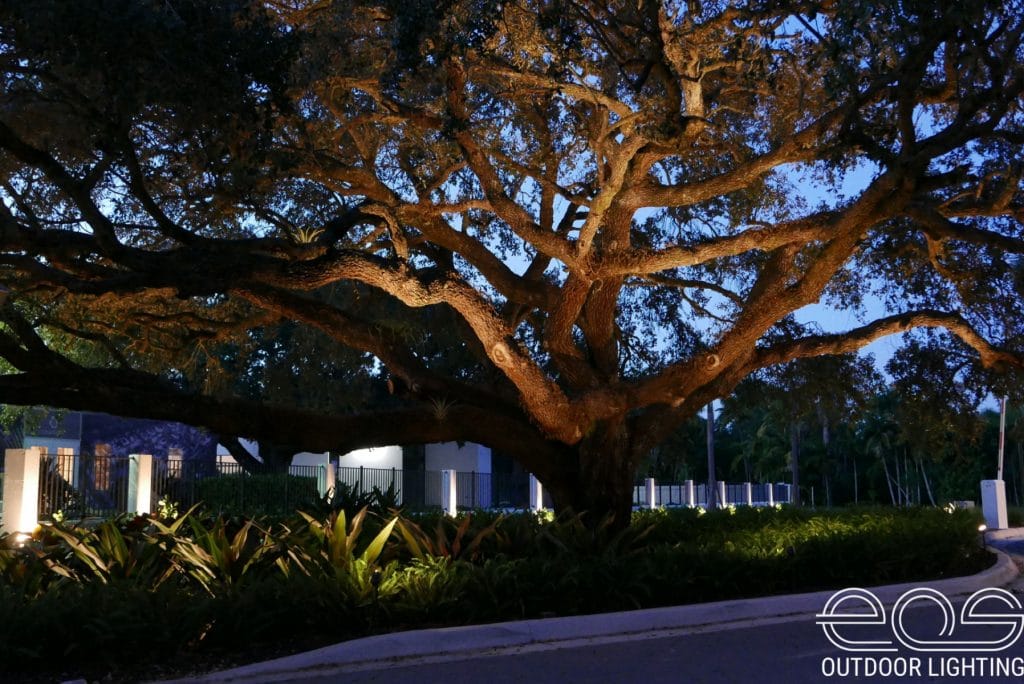 pproach to achieve the overall purpose of the lighting project. Outdoor lighting is one way to improve the functionality of a property and enhance its aesthetics. The landscaping, trees, flower, fountains, patios, and other outdoor elements installed can be accented with the right lighting approach to create a beautiful, gorgeous evening scene for your property.
An effective outdoor lighting system helps to outline and beautify the landscaping of a property when the night falls. To plan and design a meaningful and effective outdoor lighting system, certain steps must be taken not ignoring germane factors that should be considered.
Define How to Use Your Outdoor Space
Prior to starting the design process of your outdoor lighting system, it is crucial to decide how your outdoor space will be used. The uses you intend to put the outdoor space to will create a perfect picture of what the light system should look like. Planning to use your backyard space for weekend entertainment or nightlife or just to accent the architectural features of your property will determine the design of the system.
Cover the Basics
When planning your outdoor lighting system, consider the following elements in your yard as indispensable items to highlight in your design – pathways, patios, trees, driveways, fountains, and steps.
Decide the Type of Lights
The three major types of lighting are halogen, fluorescent, and LED. Among all the types of lighting available, LED and halogen are more preferred, but LED is more versatile, durable, and effective. Choose LED lighting for an outstanding outdoor lighting system. Although LED is more expensive, it is an investment that offers higher benefits than other types of lighting.
Combine Lighting
A combination of accent or task lighting and floodlighting will create an amazing visual effect and variety. Floodlighting illuminates the entire landscape while task lighting or spotlighting accentuate a particular architectural element. A balanced mix or combination of the lighting will produce an effective outdoor lighting system.
Position the Outdoor Lighting at Night
The placement of the lighting can be done during the day while the positioning is best done at night for a better understanding of how the elements outdoor will cast shadows in relation to other elements. You can also avoid shining light into the windows of your neighbors or straight into the eyes of passersby; that is light pollution.
Use Timers
Create an effective, automated outdoor lighting system by setting your lighting to timers. For convenience and ease of operation, use automatic timers or dimmers to keep your outdoor lighting system running with minimal efforts.
Do you want to have the best outdoor lighting system for your property? Contact EOS Outdoor Lighting at https://eosoutdoorlighting.com/. We are a professional lighting designer and contractor helping homeowners create the outdoor lighting they dream.
Free Consultation & Night time Demonstrations
Meet with a professional lighting designer & see your property's full potential.
We will come to your property and give you a custom outdoor lighting plan at no cost. There is also no hassle and no purchase obligation. Schedule a night-time demonstration & consultation today! Simply enter your details here.
Free Custom Outdoor Lighting Design Plan
We Design, Supply, Install, & Maintenance Outdoor Lighting Systems

Specialize in Low Voltage LED Lights
25+ Years Experience
Multilingual: English, Spanish, & Portuguese
CALL US NOW (305) 692-0720