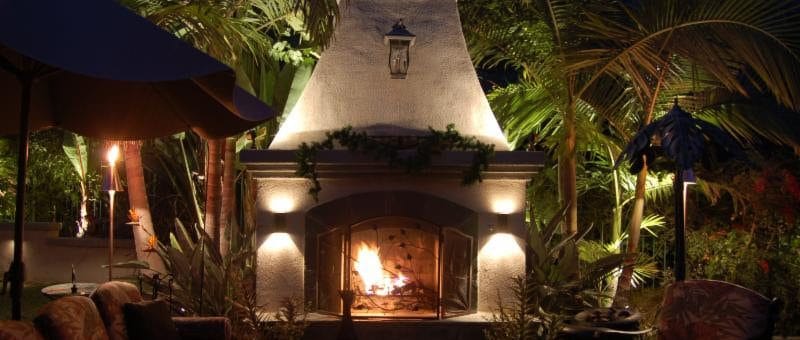 See all the fun you've been missing outside after dark with patio and deck lighting.
Lighting outdoor living areas let us indulge our creative side. Having fun with the project and imagination is our guide. Permanent fixtures should be installed where task lighting is needed and where safety is a concern. A floodlight mounted on a wall near the grill can help keep both dinner and the cook from being burned. Outlining elements like benches and stair risers with a small strip or rope lights can prevent a tumble and add a decorative touch. To preserve the festive atmosphere, we take care not to overlight the area.

Whether you are lighting a BBQ area, deck or simply would like a decorative area light, this elegant fixture tropical inspired torch and down light will help to create a beautiful resort right in your own backyard.
The Islander carries a Limited Lifetime Warranty.
 Courtesy of Unique Lighting Systems