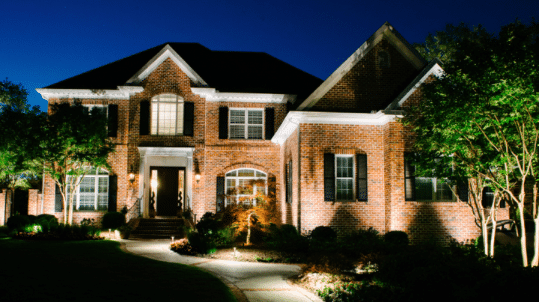 We promise you that with a LED Lighting System from EOS Outdoor Lighting, your home will be more beautiful during the night than in the daytime. Check out our easy 3 step process to get  your new outdoor lighting system.
3-Step Process: Consultation, Demonstration and Installation
Step 1 – CONSULTATION
When you make the decision to do an outdoor lighting with EOS, it starts with a free one-on-one consultation. We want to make sure your entire experience with EOS Outdoor Lighting is exceptional. Having our designers take the time to meet with you allows us to understand your needs, which helps ensure that your needs are met & expectations exceeded.
Step 2 – DEMONSTRATION
We'll be happy to show you examples as to how we can help you transform your home. The Free Evening Demo not only allows you to see the effect of the lighting at your own home but also allows you to participate in the design process. We know the design elements and what the fixtures will do but ultimately it is the homeowner who decides what works best for them.
Step 3 – INSTALLATION – ADJUSTMENT
Using the information we capture from the night time demonstration, we install your outdoor lighting system to meet your vision and expectations. Upon completion of your new outdoor LED Lighting System, one of our designers will meet with you to walk through your landscape lighting project. We want to make sure the lights look exactly the way you saw them at the demonstration, answer questions you may have and put the finishing touches on your lighting system.