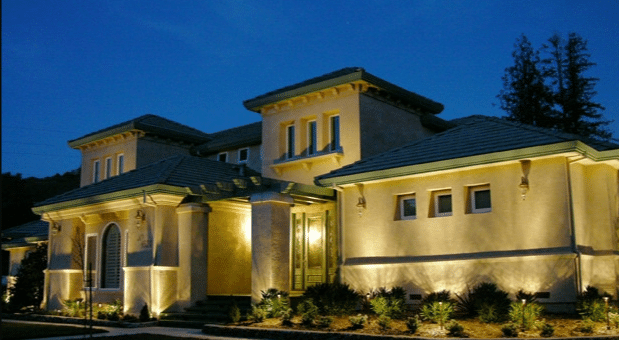 Do you know how much of a difference landscape lighting makes? Did you notice a house with residential landscape lighting installed at night? Have you thought about the benefits you and your property could derive from landscape lighting? Are you considering installing landscape lighting in Miami or South Florida yourself? Why should you hire a Miami landscape lighting designer and not opt in for the DIY procedure?
There is no gainsaying in the fact that landscape lighting enhances not only the appeal and usability of a home but also adds to its value. Due to its immense benefits to the property, it is desired by many homeowners to highlight and complement the aesthetic of their property. Meanwhile, many people that do not realize that landscape lighting does more than illuminating the property and attempt to dabble in this as a DIY home improvement project.
Read below to learn the benefits of hiring a Miami landscape lighting designer and see why this is an art of design and not a typical home improvement project.
Benefits of Hiring a Miami Landscape Lighting Designer
Design
Creating an awesome landscape lighting plan goes beyond buying a few floodlights and installing them scattered around the yard. A good outdoor lighting design involves making an effective plan for the lighting layout, placement, and right fixtures to accentuate the property's best features without just flooding the yard with light. A landscape lighting designer knows how to make a perfect design that will create different effects for each segment of the yard.
Fixtures
Each fixture and bulb have different qualities and effects–some are dazzling, others have low output, and some can last for years withstanding the harsh elements. Combining and placing them professionally will make sure that the overall goal of outdoor lighting is achieved. A Miami landscape lighting designer will use highest-quality, low-voltage, and LED fixtures to bring out the best results for the project.
Installation
Installing lighting fixtures could be tricky and complicated due to several items such as lighting fixtures, transformers, cables, connectors, splices, etc. The ground has to be dug up to run cables without damaging the landscaping. The Miami landscape lighting designer is familiar with these issues and knows the best strategy to get everything done properly without exposing people to danger. This could also save you potentially thousands of dollars in damage cost if you were to attempt this yourself and hit any underground utilities.
Safety and Maintenance
It is essential that the installation does not pose an electric shock threat to anyone. Besides, landscape lighting requires proper maintenance to keep it in top functional and aesthetic state. Wires can be damaged during lawn mower usage or outdoor activities, and this will impact the performance of the lighting system and you may not know how to troubleshoot, repair the damage or have the right tools. It is, therefore, in the homeowner's best interest to hire a designer to install and maintain the system.
So, if you are considering installing landscape lighting, hire EOS Outdoor Lighting, a Miami landscape lighting designer with over 25 years' experience. Your property deserves the best, do not make this home improvement project a DIY process.