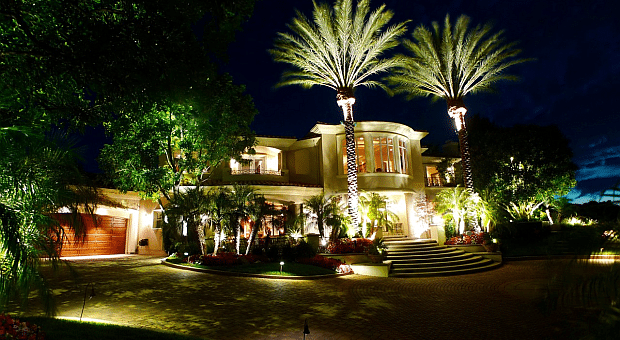 Residential landscape lighting serves two functions- functional and aesthetic purposes. As a homeowner, design company, or a professional contractor, installing landscape lighting goes beyond adding some pretty lights; it is a valuable investment to the property. And it brings a return on the landscape investment to homeowners, most of whom are scarcely at home during the day except at night to behold the beautiful landscaping of the building.
Homeowners get to enjoy their investment when they step into the fantasy of light at night. In addition to illuminating the surroundings of the property, it also subtly shows off its exquisite beauty. It is an outline of security and style creating a strong visual presence for the property.
Not installing residential landscape lighting denies the homeowner and guests the excitement that its beautiful scenery has to offer especially during nightlife activities. The lighting accentuates the amazing landscaping you invested in. It further reveals the architectural masterpiece of the property and showcases the elegant outdoor scenery such as the pool, patio, fountains, pathways, etc. that are cleverly highlighted by a subtle blend of inner light and stylish design to make activities such as nightly swims safe and fun.
Besides, residential landscape lighting provides a guide to guests directing them where they should go – illuminated walls, plants, and pathways help to avert domestic accidents while outside at night. Without the lighting installed, it would be challenging for visitors who are not familiar with the property to move around safely.
Landscape lighting also inhibits burglars and checks mischief-makers by keeping them at bay. A well-lit landscape is a warning and deterrence to persons with ulterior motives from performing their evil intents. As a result, the property is safe and free from miscreants that lurk in the dark to unleash their wanton plans.
One of the amazing things that residential landscape lighting does to a property is that it gets it noticed. The visual presence created by the lighting at night is so magical that it adds some pop and makes it stand out. And the style of the home gets accentuated by the lighting at night.
To enhance the security of your property and make your style known, residential landscape lighting is the solution. However, it is a professional landscape lighting designer that will create a customized design for any project to be successfully implemented. Contact us at EOS Outdoor Lighting for installation of residential landscape lighting. Our years of professional experience and creative designs give us an edge. We shall help transform your property and add an extra layer of security and style.