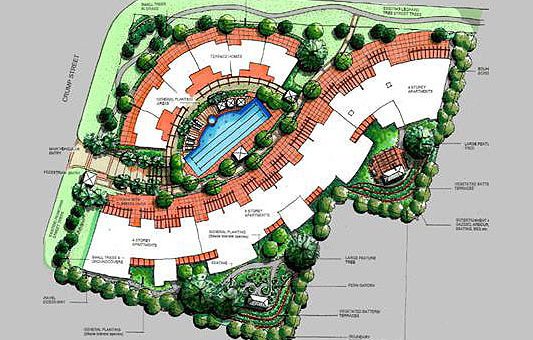 Hospitality Lighting Design in South Florida matters more than most business owners realize. Most businesses focus on the interior design of a space but they overlook the importance of proper lighting design. The lighting design plan will influence the customers of the business just a much as the design on the interior does. Lighting can influence mood, senses, comfort level and many feelings that are important to the customer.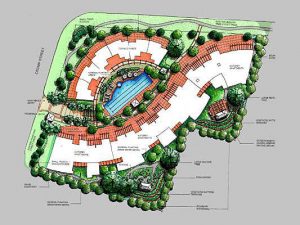 However, lighting design and style for hospitality projects and retail lighting are probably the most demanding lighting design projects. There are numerous areas that need to be designed to be visually fascinating or intriguing; some rooms may be very themed, much more like stage sets than rooms. It is commonly essential to create drama and sparkle to enhance the effects in the space. On the list of challenges of hospitality lighting, is usually to produce sufficient task light whilst achieving the needed style, theme, and drama.
For some demanding tasks, which include gaming tables in a casino, where illumination levels should be higher and glare manage is crucial for players, dealers, and video surveillance cameras. It is actually vital to recognize the visual tasks, style illumination for them, then perform the lighting plan into a general plan of lighting design that meets the specifications of the project.
Lighting designs for these projects employ layered lighting styles out of necessity; the ambient light will be the apparent light supply, while concealed architectural lighting normally gives the task illumination.
A classic hospitality lighting issue could be the illumination of tabletops in restaurants or bars.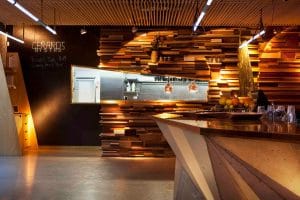 Diners must be capable to read menus and see their food, but not at the expense of atmosphere. Designers usually spotlight every single table, set up a table lamp on the adjacent wall, or hang a pendant over the table. But simply because tables move, lots of restaurateurs favor candles or battery-powered table lamps, neither of which operate at full potential but present greater versatility and keep the atmosphere.
The selection requires thoughtful discussion with all the men and women who will ultimately operate and manage the restaurant. Most hospitality facilities are designed especially for an apparent use; a hotel lobby will generally be a lobby, as well as a restaurant will remain a restaurant. Flexibility is required rather in exhibition halls, ballrooms, meeting rooms, and conference centers, where rearranging seating, partitions, and lighting schemes is essential.
Generally, hospitality facilities are not renovated devoid of a somewhat complete replacement of lighting systems, so the long-term flexibility of lighting with respect to reconfiguration is minimal.
Interior Design and style With Traditional Styled Lights
Most hospitality lighting styles rely heavily on following lights that play a vital part in interior design:
Decorative chandeliers
Sconces
Pendants
Table lamps
Floor lamps
As well as other hugely styled lights
Simply because of this, decorative lighting is generally part of the furniture, fixtures, and equipment spending budget and specified by the interior designer, whereas architectural lighting inside the identical space is a part of the construction spending budget and specified by the architect, engineer, or lighting designer.
Coordination among experts is critical in these spaces mainly because the actual lighting design and style can be a combined effort.
Various ceiling forms are made use of in hospitality spaces, ranging from ordinary acoustic tile and gypsum wallboard to decorative and ornamental ceilings. Some spaces might not have a finished ceiling at all, as when the character of a loft or club is preferred. Ceilings are vital to lighting, and it really is critical that proposed lighting styles be checked against the ceiling program for compatibility.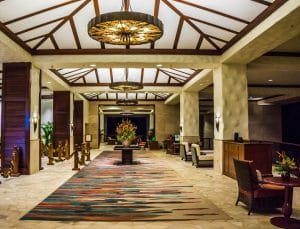 Specifically, in hotels along with other large spaces, the ceiling can become a platform for any multitude of creating functions; lighting systems must take precedence to produce sure the lighting performs correctly.
Some hospitality spaces, for instance, conference centers, hotel ballrooms and exhibition halls, and restaurants and bars with stages are developed with each architectural lighting and performance lighting systems.
Overall performance lighting systems are normally uncomplicated, employing track lighting and separate dimming channels to permit dramatic illumination of a solo performer, little group, or keynote speaker. A few spaces call for additional complicated theatrical systems; these designs generally get in touch with for qualified entertainment lighting assistance. But an expert lighting designer or an enlightened engineer, interior designer, or architect can execute quite a few designs.
But, as with offices, the best answer to a particular issue generally flows from the interior style or interior architecture, which sets the style and mood of the space. Layered lighting is finest since it builds the design on the decorative lighting selections which can be of necessity present from the beginning.
The challenge with the lighting design and style is always to add activity, focal, and ambient light within a manner that completes the illumination of your space without the need of the style appearing too busy or contrived.
If you are seeking to improve the overall experience of your customers in your hospitality business then its best to seek out a hospitality lighting designer that can direct you appropriately. In South Florida, Magda Colodetti at EOS Outdoor Lighting offers professional lighting design for both residential and commercial clients. EOS Outdoor Lighting provides its clients with a personalized experience to ensure that each client's goals are determined and accomplished at the highest level.
Give EOS Outdoor Lighting a call today to schedule a consultation to discuss how your hospitality lighting design can accomplish your need goals.  CALL TODAY! (305) 692-0720 or visit https://eosoutdoorlighting.com/.