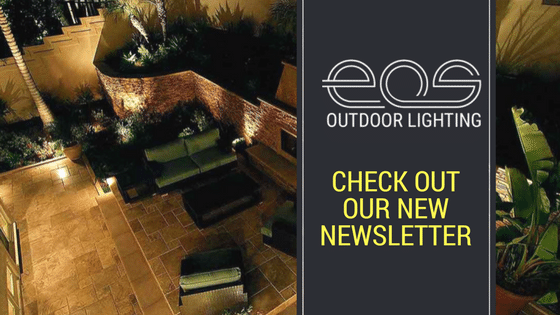 The importance of exterior lighting when designing plan for an aging-in-place home


You should consider
Maintenance can be very challenging for seniors due to reduced physical ability, health issues or budget constraints. Eliminate the need for bulb changes by outfitting exteriors with LEDs integrated fixtures it is designed to last for decades.

Lighting along stairs and walkways: Install path lights, step lights or walkway lights to prevent slips and falls after dark.

Direct lighting: Exterior lighting fixtures that cast light downward are better than those that direct light horizontally. Avoid creating shadows to reduce tripping hazards
SMALL PATH WAY BY GARDEN LIGHT PATH LIGHT BY UNIQUE LIGHTING
SCONCE BY WAC LIGHTING MINI SCONCE BY HUNZA LIGHTING
Complete your outdoor lighting plan with a simple sketch of your home. Bring it in to our lighting professionals for the best advice and product selection. We know light!
EOS is a member of the Association of Outdoor Lighting Professionals.
EOS Outdoor Lighting
11098 Biscayne Blvd |suite 401-11
Miami,FL 33161
Copyright © *|CURRENT_YEAR|* *|LIST:COMPANY|*, All rights reserved.
*|IFNOT:ARCHIVE_PAGE|* *|LIST:DESCRIPTION|*
Our mailing address is:
*|HTML:LIST_ADDRESS_HTML|* *|END:IF|*
Want to change how you receive these emails?
You can update your preferences or unsubscribe from this list.
*|IF:REWARDS|* *|HTML:REWARDS|* *|END:IF|*