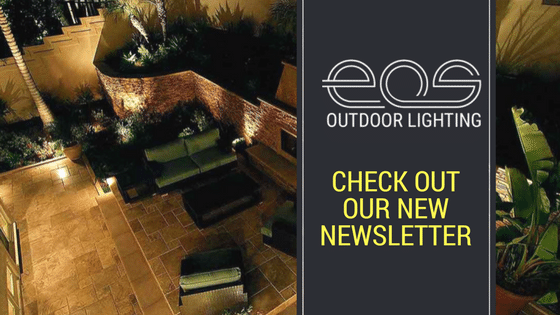 Effective landscape lighting requires a combination of solid design skills, technical knowledge and thorough planning.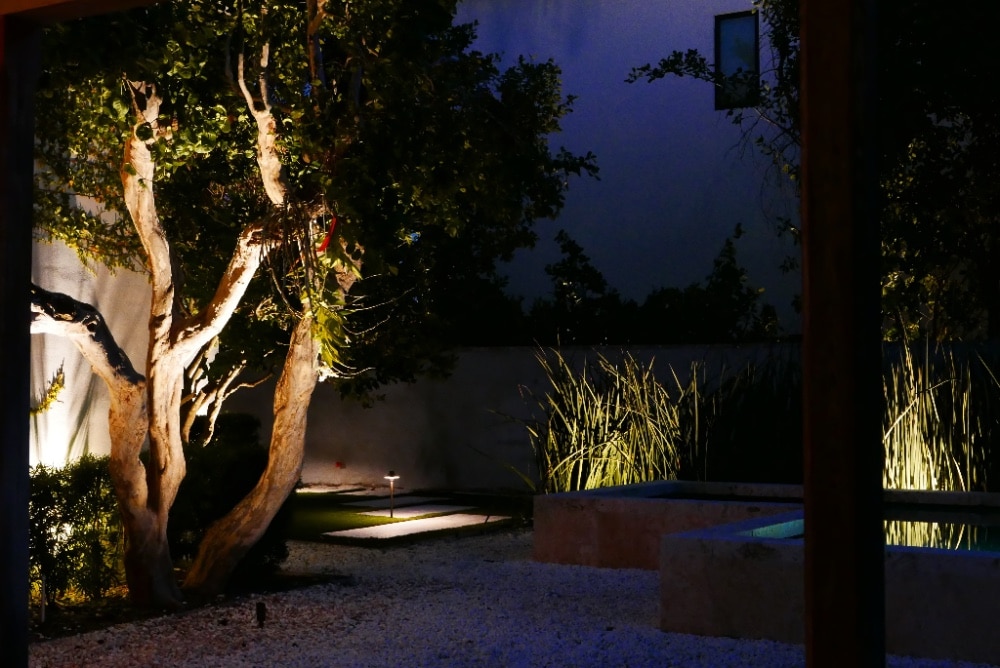 Trees and plants often take center stage when it comes to landscaping, but smart outdoor lighting plays an equally important role. In addition to the obvious aesthetic benefits, landscape lighting can also increase the functionality of your exterior spaces while improving the safety and security around your home.
Hospitality area light fixture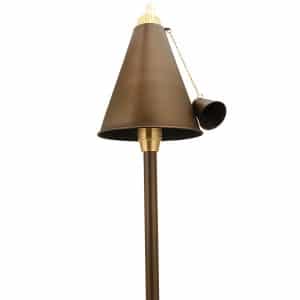 This elegant brass tropical inspired torch and area light will help to create a beautiful resort right in your own back yard.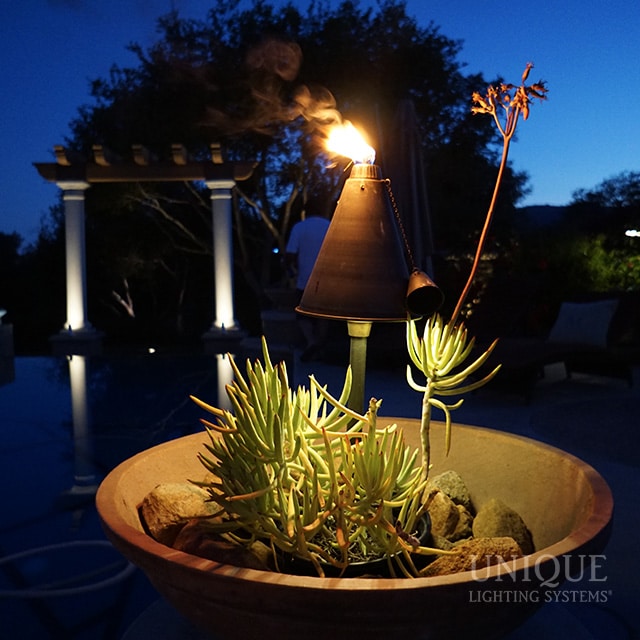 It is removable wick assembly and threaded collar make the torch easy to remove and fill.Its braided fiberglass wick will not unravel or blow out.
Call MAGDA COLODETTI
for your
FREE DESIGN CONSULTATION
& budget your
exterior lighting
(305)-692 0720
EOS is a member of the Association of Outdoor Lighting Professionals.
EOS Outdoor Lighting
11098 Biscayne Blvd |suite 401-11
Miami,FL 33161
Copyright © *|CURRENT_YEAR|* *|LIST:COMPANY|*, All rights reserved.
*|IFNOT:ARCHIVE_PAGE|* *|LIST:DESCRIPTION|*
Our mailing address is:
*|HTML:LIST_ADDRESS_HTML|* *|END:IF|*
Want to change how you receive these emails?
You can update your preferences or unsubscribe from this list.
*|IF:REWARDS|* *|HTML:REWARDS|* *|END:IF|*