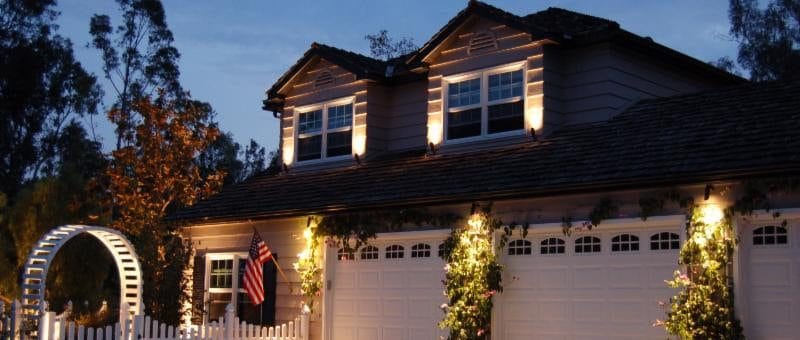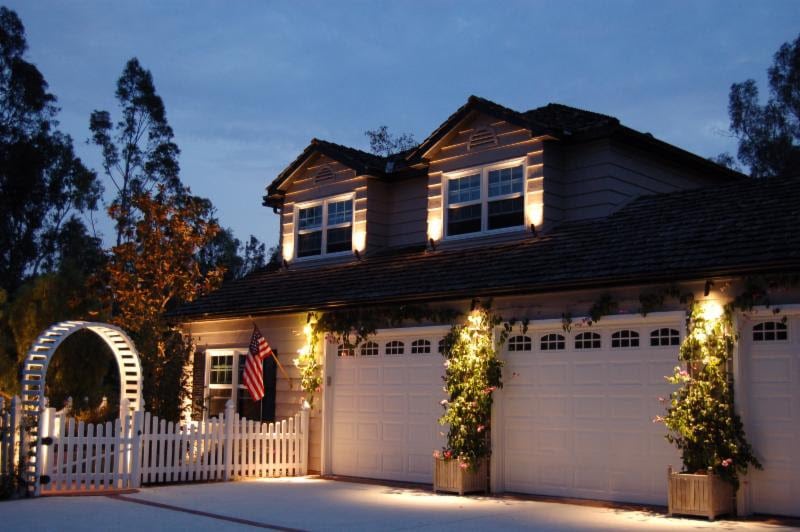 The entrance to your home must be – welcoming, safe and secure.
How to get the balance between 'splendour and style' and practicality of 'safety and security'?
There is something quintessentially American about the entrance to our homes in the good old US. A reflection of our taste and personality. Well, some are tasteful and some not so! We may have hanging baskets, privet hedges, the roses around the door, gnomes or fountains- it all tells a little about you and sets the tone for the rest of your home. Be it manor house or masonette, cute cottage to colossal castle the look of our homes is very personal. Making the entrance both practical as well as personal often involves lighting the front door for both security and safety reasons.