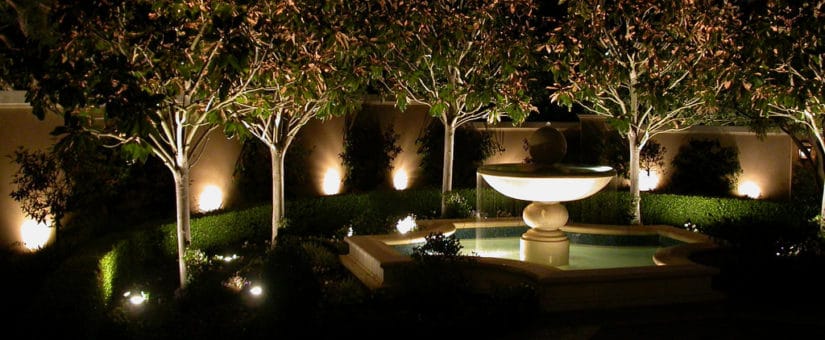 Installing outdoor lighting in Miami has several impacts on the properties. Besides transforming the look of the house, outdoor lighting also enables daily improvements in the functionality of the outdoor space. EOS Outdoor Lighting, a leading landscape lighting company in Miami, outlines four main points why outdoor lighting in a must in Miami.
Appearance:

The most obvious benefit of lighting up the outdoors in Miami is the enhancement of the homes' look. With strategic positioning, the lights can accent the architectural features of the home and create a captivating façade after sundown. Outdoor lighting creates an inviting and colorful appeal on properties bringing out aesthetic of the property.

Functionality:

Outdoor lighting plays a crucial role in how the outdoor spaces are used. Landscape lighting improves the functionality of the outdoor areas like the deck or patio after the sun goes down, you would be missing out on a lot of fun without the outdoor lighting – it extends the living area, brightens the home, and pushes the boundaries of the property. You could enjoy the cool evening breeze and relax from the day's stress.

Safety and Security:

Outdoor lighting in Miami saves you the stress of groping about in the darkness when moving in and out of your building. You can move around without likely domestic accidents. Besides, potential intruders are discouraged from stopping by since the walkway, driveway, yard, etc. are well-lit, and there are no dark spots to provide cover to them.

Extended Décor:

Outdoor lighting serves another purpose besides illuminating the outside of your property – it can be used for decorative purposes. Homeowners in Miami looking to enhance the beauty of their properties can use outdoor lighting. Landscape lighting specialists know the best approach to enhance or accent the aesthetics of each building to suit the taste of homeowners. Outdoor lighting extends the beautification options for your property.
So, if you want to enhance the appearance of your property and push the boundaries of your living space while you keep your property safe and secure from intruders, it is mandatory you install an outdoor lighting system.
EOS Outdoor Lighting is the leading landscape lighting specialist in Miami with decades of experience and matchless service delivery. The company offers high-quality products and craftsmanship to bring out the best in your property and ensure safety and security. Take advantage of outdoor lighting services offered by EOS Outdoor Lighting. Call us at (305) 692-0720 or contact us at https://eosoutdoorlighting.com.