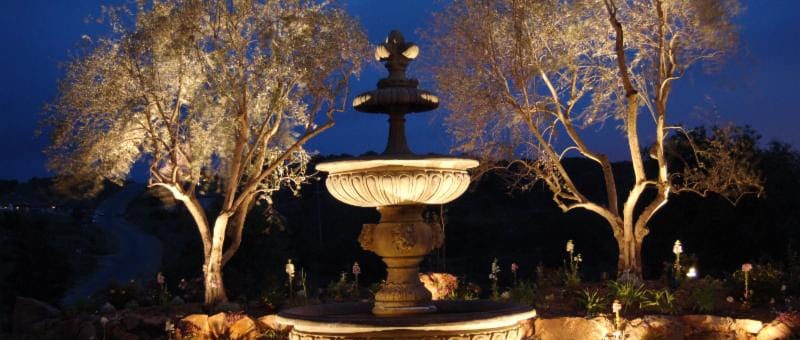 There is no doubt that lighting your gardens is a wonderful way of bringing the out side in. Here we give some top tips and discuss some effective ways to light your garden to help bring it alive at night.
Silhouette Garden Lighting Effect

Silhouette effects work by lighting behind an object such as a tree or sculpture. This helps make the object stand out and can be a great way of creating drama and a focal point in the garden. To do this you need to light the surface behind the object such as a bush or wall which will then accentuate the silhouette of the object in front.

Moonlighting – top garden lighting design tip!

This is a stunning effect and helps create a dappled moon light effect. To do it the light source needs to be mounted in the tree at high levels preferably lighting through the leaves and branches. These can be strapped into trees at high level shining down to provide this dramatic lit effect.

Step lighting

Small lights recessed into the steps is a great way of making a feature as well as providing way finding. LED lights recessed every other step is a simple and economical way of doing it.