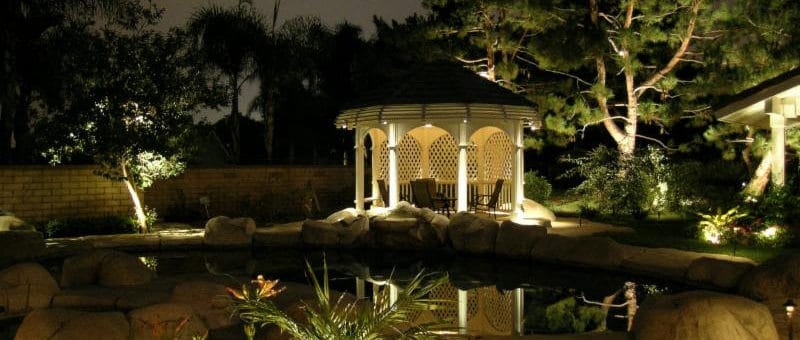 Gardens are a luxury and are beginning to be treated as such, with the energy and time dedicated to creating beautiful living spaces that draw friends and family outdoors. Creating a contemporary lighting scheme is important for creating drama in your own show garden; lighting of pathways, architectural foliage, great task lighting for BBQ's and intimate uplight spaces ensure pockets of interest that can distinguish one area from another.
LEDs are perfect for use in the garden. They are durable, long lasting and energy efficient reducing the maintenance required. The emergence of smart exterior lighting controls opens up a myriad of lighting possibilities to match your mood!
Gardens are being transformed into havens of fun, from crazy neon party spaces to more seductive use of discreet lights to frame the space and soften the shadow on people's faces. There is nothing more enchanting than the whisper of a flame or the dance of shadow from a central fire pit or candles. We are drawn to the flame as moths are drawn to the light, it is very primal. We always incorporate a natural kinetic element into our lighting schemes to ensure the right ambience in which to enjoy, play or seduce.
*photo courtesy of Unique Lighting Systems.